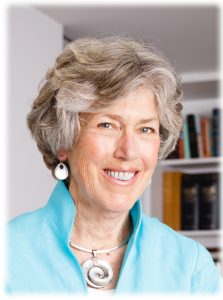 Margaret Love specializes in executive clemency and restoration of rights, sentencing and corrections policy, and legal and government ethics. She has written and lectured widely on pardon policy and practice, and on the collateral consequences of a criminal conviction, and is recognized as one of the nation's leading authorities on clemency and related relief issues.
Ms. Love served as U.S. Pardon Attorney between 1990 and 1997, and since leaving public office has successfully represented numerous individuals with federal convictions in the clemency process. She also advises individuals with state convictions who are interested in avoiding or mitigating the collateral consequences of conviction.
Ms. Love is dedicated to helping clients deal with the adverse effects of having a criminal record, from specific legal restrictions to general social stigma. A conviction can prevent individuals from fully exercising the rights and privileges of citizenship, adversely affecting employment and professional licensure, business opportunities, and the right to bear arms. Even a dated conviction can permanently damage a person's credit, limit the ability to travel, and obtain loans and housing. Parents may even be prevented from volunteering at their child's school if they have a criminal record, no matter how minor. When a conviction arises under federal law, a presidential pardon is frequently the only way to avoid or mitigate these effects, and eliminate the stigma of conviction.
Ms. Love also represents clients seeking other types of clemency, including reduction (commutation) of a prison sentence. With the abolition of parole for federal sentences imposed after 1987, commutation is virtually the only way to reduce a prison term.
With her 25 years of experience in evaluating and preparing applications for presidential pardon and other forms of executive clemency, Margaret Love is uniquely qualified to assist individuals in preparing a persuasive and thorough case for this relief, and to guide them through the complex and sometimes mysterious clemency process.
For further information about Ms. Love's qualifications and experience, please click here or contact Ms. Love at:
Law Office of Margaret Love
15 Seventh Street, N.E.
Washington, D.C. 20002
Tel: 202-547-0453
Email: margaretlove@pardonlaw.com